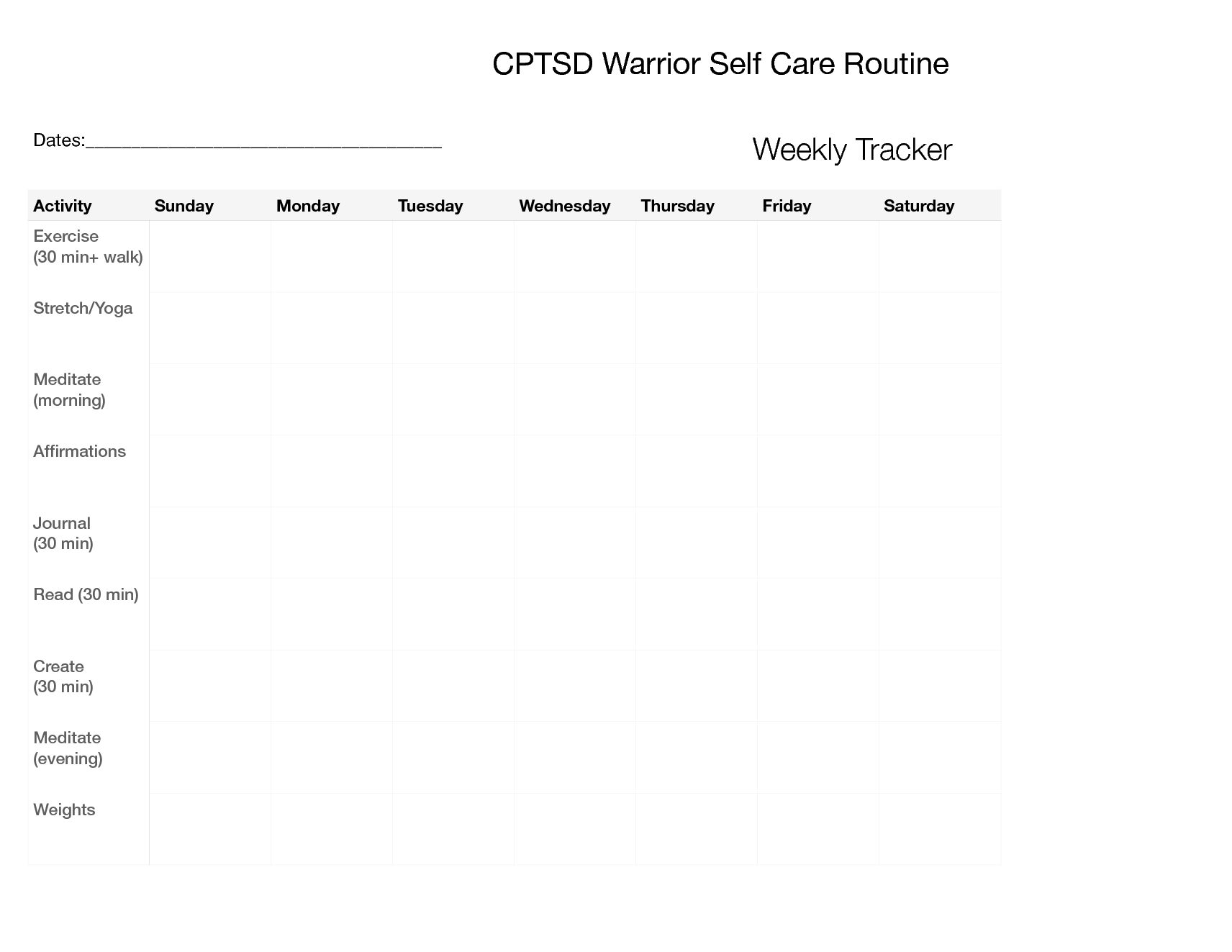 CPTSD Warrior Self Care Routine
As promised I am providing you with a downloadable copy of the CPTSD Warrior Self Care Routine.
This routine was made to help me reduce my symptoms of CPTSD.
If you haven't watched the video yet where I explain how I use this checklist see the video at end of this blog post.
I have been doing most of this routine for one month now, and I am already seeing results.
The exercise and meditation alone made a big difference right off the bat.
I'm ready to up my game as far as exercise goes and add in the weight lifting and yoga. I'm excited about it and can't wait to start seeing results.
Please let me know if you follow a similar routine and what your results have been.
I have noticed a large decrease in several of my symptoms already, so with the addition of other more specific reparenting techniques I can't wait to see what the future holds.
So far I have noticed a large decrease in my hypervigilance, anxiety, and I believe I am experiencing fewer emotional flashbacks as a result.
To download a copy of the checklist click on the following link. (Click)
Thank you so much, and please don't forget to let me know what you think in the comments here, on my youtube channel, or on social media.
Here is the video where I talk about the CPTSD Warrior Self Care Routine. I have also provided you with links to previous videos where I talked about it as well.